BENGUET PLGU HIRES MORE TEACHER FOR PUBLIC SCHOOLS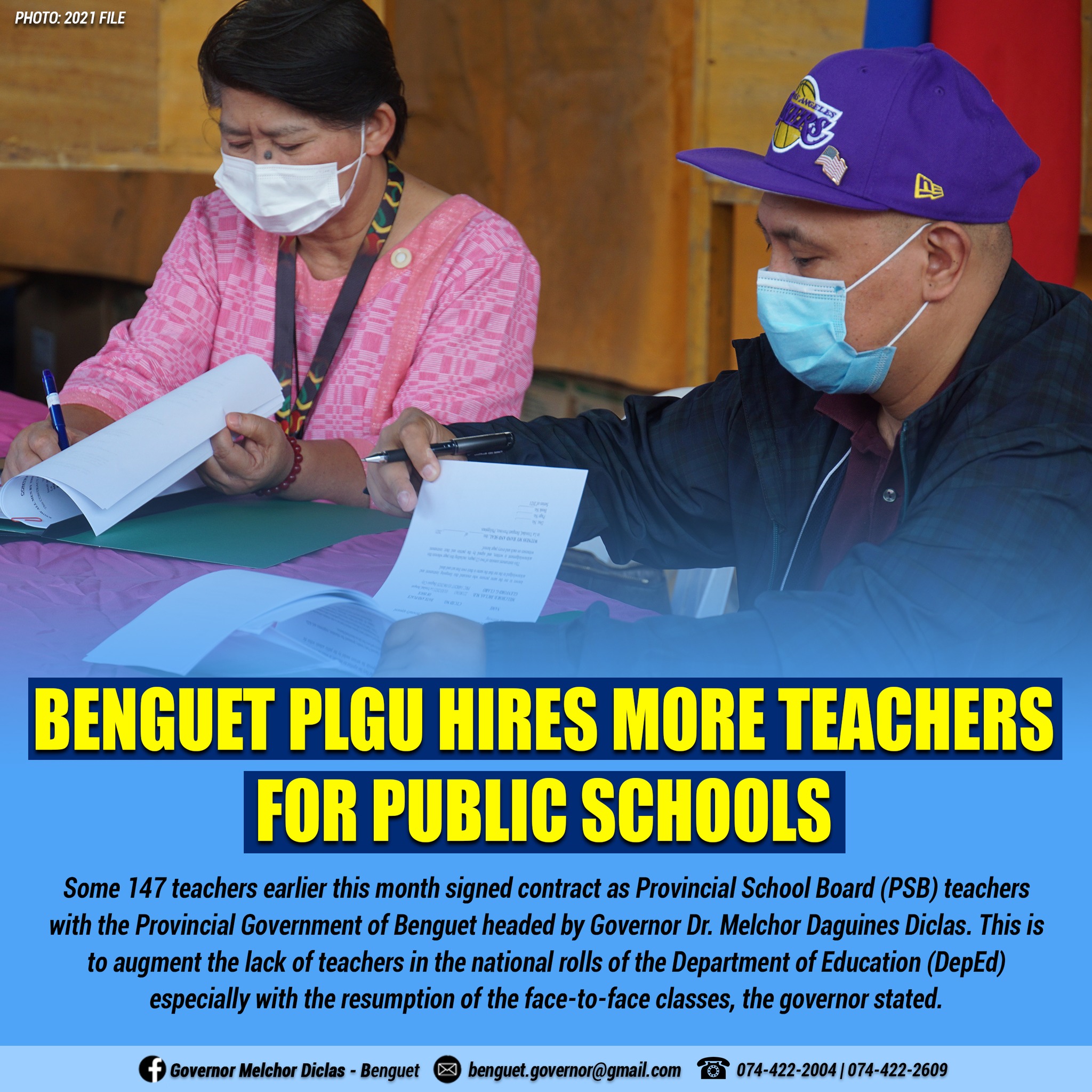 Some 147 teachers earlier this month signed contract as Provincial School Board (PSB) teachers with the Provincial Government of Benguet headed by Governor Dr. Melchor Daguines Diclas.
The newly hired teachers will be assigned to 80 elementary and secondary public schools in the 13 towns of the province for school year 2022-2023
This is the highest number of PSB teachers the Provincial Government has contracted since the start of the program. Over 60 teachers were hired last year and less than 25 the previous years.
Governor Diclas said hiring more teachers will help augment the lack of teachers in the national rolls of the Department of Education (DepEd) especially with the resumption of the face-to-face classes.
PSB teachers receive a P15K monthly honorarium with a contract ending in December but is renewable every January as funds are allotted on a calendar-year-basis.
Governor Diclas expressed hope that this opportunity will also help teachers who have no permanent employment gain experience and skills they will use when they apply for permanent teaching position in the future.