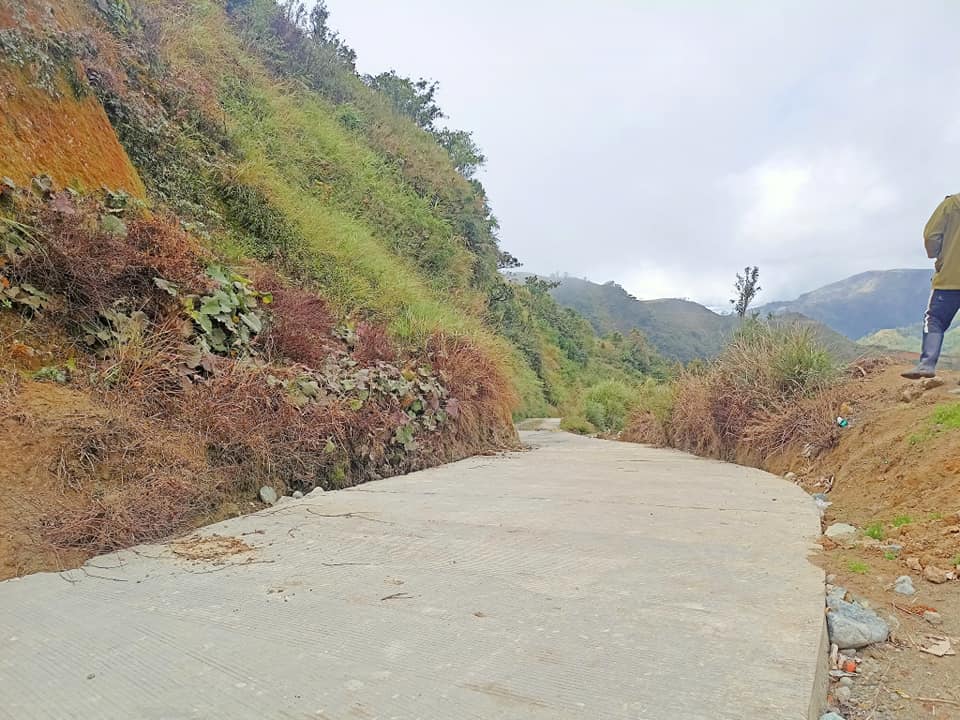 "ULTIMO NGA MADMADI," this is how this farm-to-market road (FMR) was used to be described before by locals when it was not yet improved.
Palintaang-Balintag FMR is serving over 100 individuals composed of farmers, students, and other people passing through sitio Abbao in Baculongan Sur, Buguias.
In a bid to provide comfort to the residents of this community, Governor Dr.
Melchor Daguines
Diclas
approved the funding of the road's enhancement.
Three portions of the road with very poor condition having a total length of over 400 meters were finally paved to provide comfort to travelers especially farmers who are transporting their produce to the market.
This P2 million project which was completed last January is just one among the many road development projects funded and implemented by the Provincial Government of Benguet under the HEALTHIER Benguet framework of Governor Diclas.