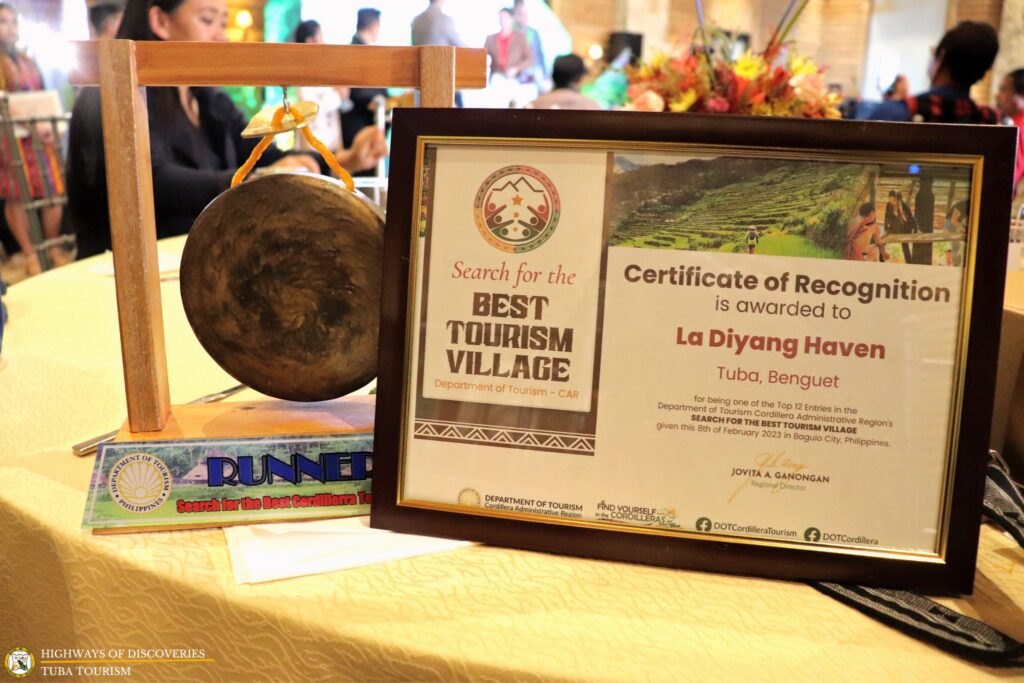 The Provincial Government of Benguet headed by Governor Dr. Melchor Daguines Diclas commended the farmers and residents of Taloy Sur in Tuba, Benguet on developing and sustaining La Diyang Haven which has recently made it to the Top 8 Best Cordillera Tourism Village.
In a bid to recognize the significance of having more sustainable, responsible, equitable, and participatory rural development, the Department of Tourism-Cordillera late last year launched the search for the best tourism village in the CAR. The announcement of results was held last Feb. 9 in an awarding ceremony at the Baguio Country Club.
La Diyang was awarded runner-up among the 12 finalists and was given a P100,000.00 prize.
The participants were judged based on sustainable management; socio-economic sustainability, cultural sensitivity, environmental sustainability; and rural economic development.
Governor Diclas said being part of the top 8 is already a big achievement "and that the best award is still the fruit of the camaraderie among iTaloy Sur and the inspiration it continues to give to other communities."
He also thanked the DOT for their continued efforts to promote local culture and tourism while ensuring sustainable development.