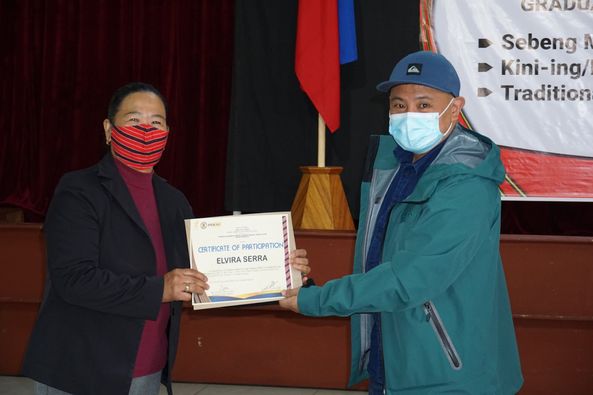 Governor Dr. Melchor Daguines Diclas congratulated some 42 Benguet Enhanced School of Living Traditions Year III learners on their graduation day at the Ben Palispis Hall, Capitol Building, La Trinidad, Benguet on July 23, 2021.
Three different trainings were conducted by the Provincial LGU of Benguet through the Provincial Tourism Office headed by Provincial Tourism Operations Officer Eleazar Carias in partnership with the National Commission for Culture and the Arts: the Sebeng Making held on December 14, 2020 to January 15, 2021; the Kiniing/Kinuday/Ginnulay Making conducted on April 27 to May 28, 2021; and the Loom Weaving conducted on May 27 to June 11, 2021.
Governor Diclas encouraged the graduates to apply and share with others what they have learned during the trainings to preserve and promote the culture of the people of Benguet which is also the objective of the School of Living Tradition program.