Provincial Inter-Agency Task Force Meeting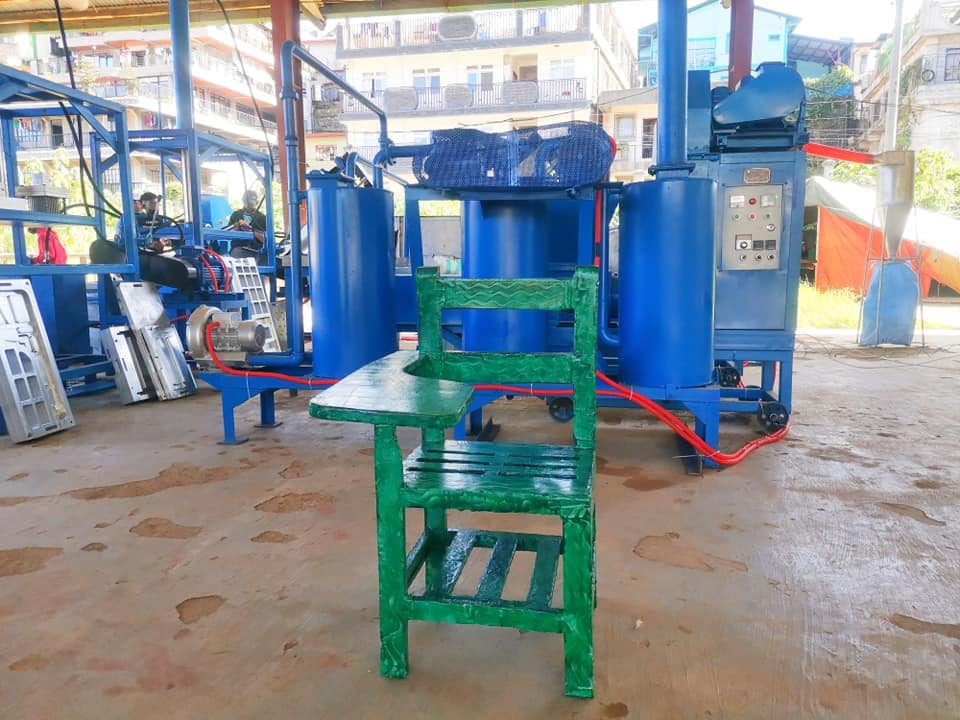 Plastic chair-making facility in Benguet now operational
The Benguet Environment and Natural Resources Office (BENRO) said a plastic recycling equipment that can convert plastic wastes into chairs has recently been installed at the old BTS gym in Wangal, La Trinidad, and now operational.
The P6.55M equipment which the Provincial Government of Benguet received from the Department of Environment and Natural Resources (DENR) last December 2021 is ready to serve the 13 towns of the province through their respective Municipal Environment and Natural Resources Officers (MENROs).
Sinclaire Gawiden, Community Development Officer at BENRO, said the MENROs may coordinate with BENRO if they plan to use the equipment.
She said a 25-kilogram of plastic waste such as junk food wrappers can be converted into a classroom type chair using the facility.
The set of equipment includes a shredder machine where plastic wastes are fed through before getting washed and dried; and an extruder machine where the shredded dried plastic is loaded before being melted and placed into seven chair mold parts. After going through pressing and cooling process, the molded parts are then assembled into a plastic seat.
Governor Dr. Melchor Daguines Diclas said the facility is a big help for the province as the local government pursues to address problems on solid wastes.
Apart from contributing to solid waste management, Diclas said the equipment would also benefit schools as the chairs made using the facility will be donated to public schools in the province.
Benguet ENRO is set to conduct training among their personnel for the regular operation of the said facility.