Ongoing Construction of a Bridge Between the Main Road and the Barangay Hall and Health Station of Naguey, Atok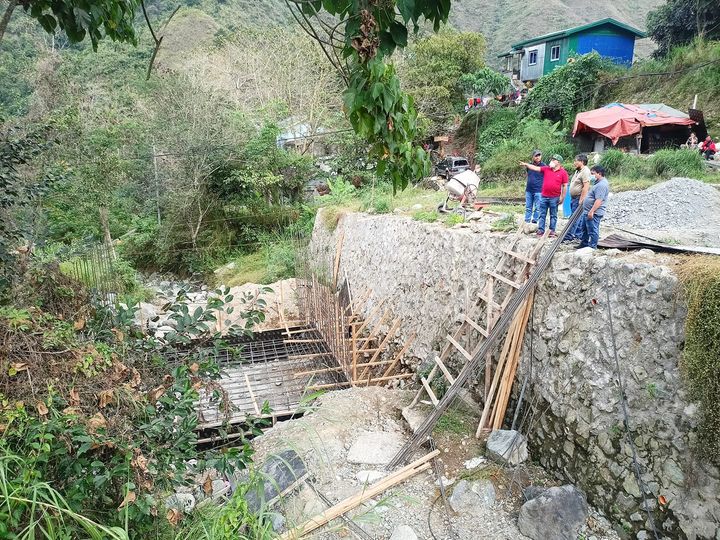 Governor Dr. Melchor Daguines Diclas and Vice Governor Atty. Johnny Waguis check on the progress of an ongoing construction of a bridge between the main road and the barangay hall and health station of Naguey, Atok which are connected only by an old hanging bridge.
Gov. Diclas allocated funds in the amount of P2.5 million for the project to address the concern of the residents especially senior citizens and pregnant women in accessing government services. He committed more funding for the development of the area so the barangay LGU will better serve the community.