GROUND-CEREMONY AT LONGLONG, LA TRINIDAD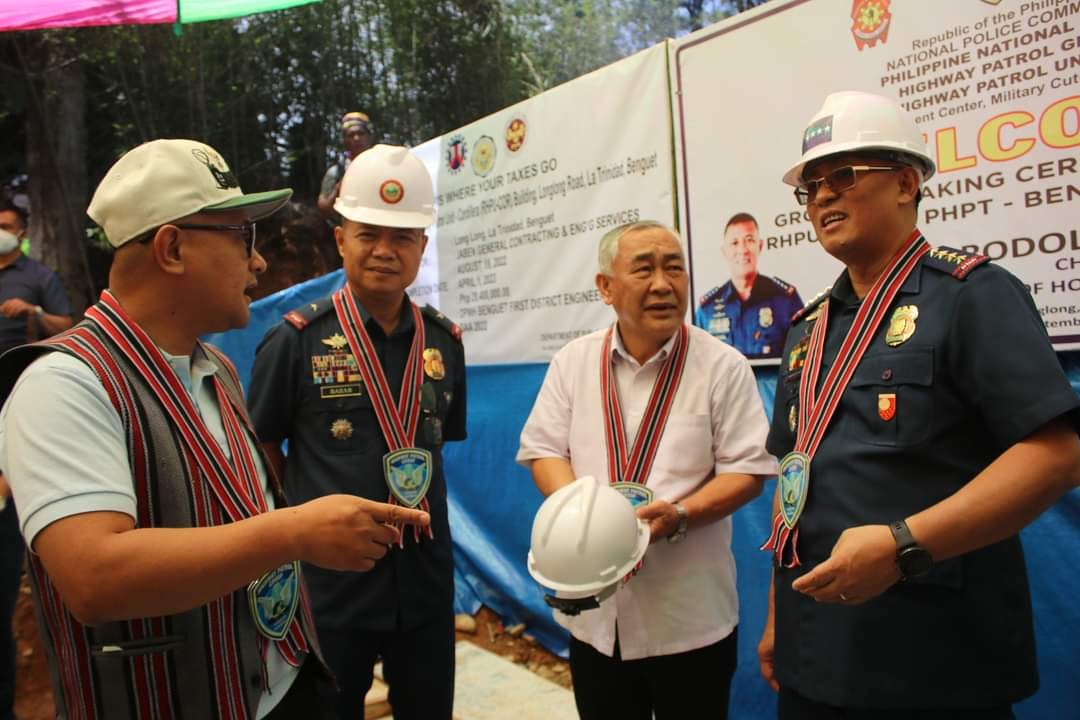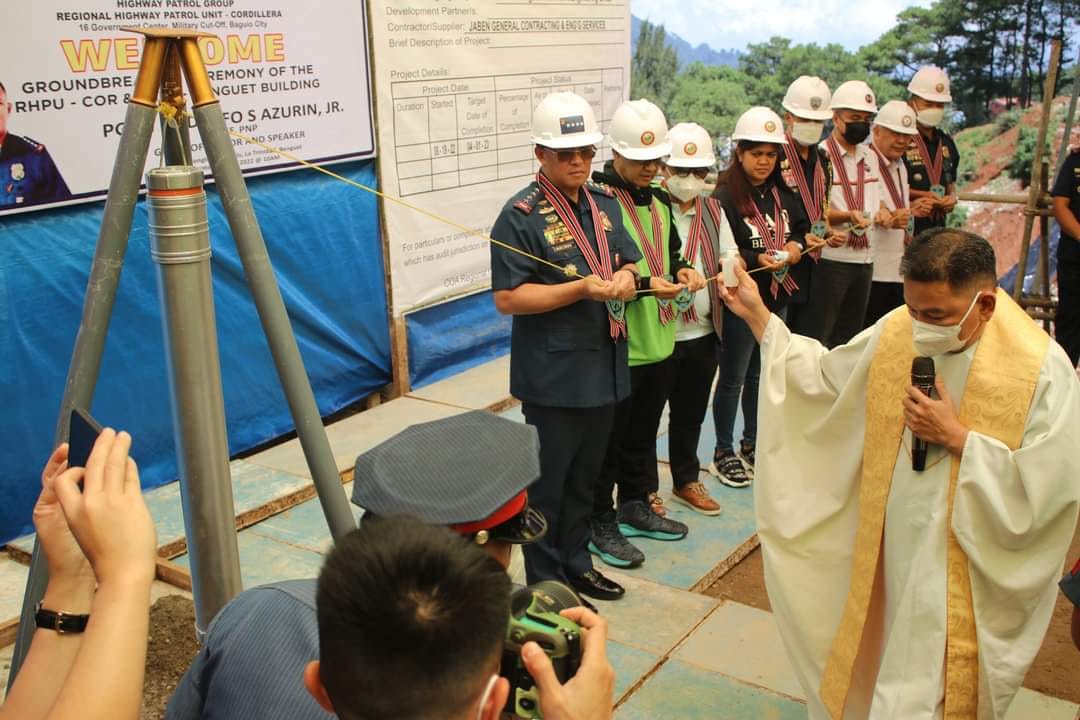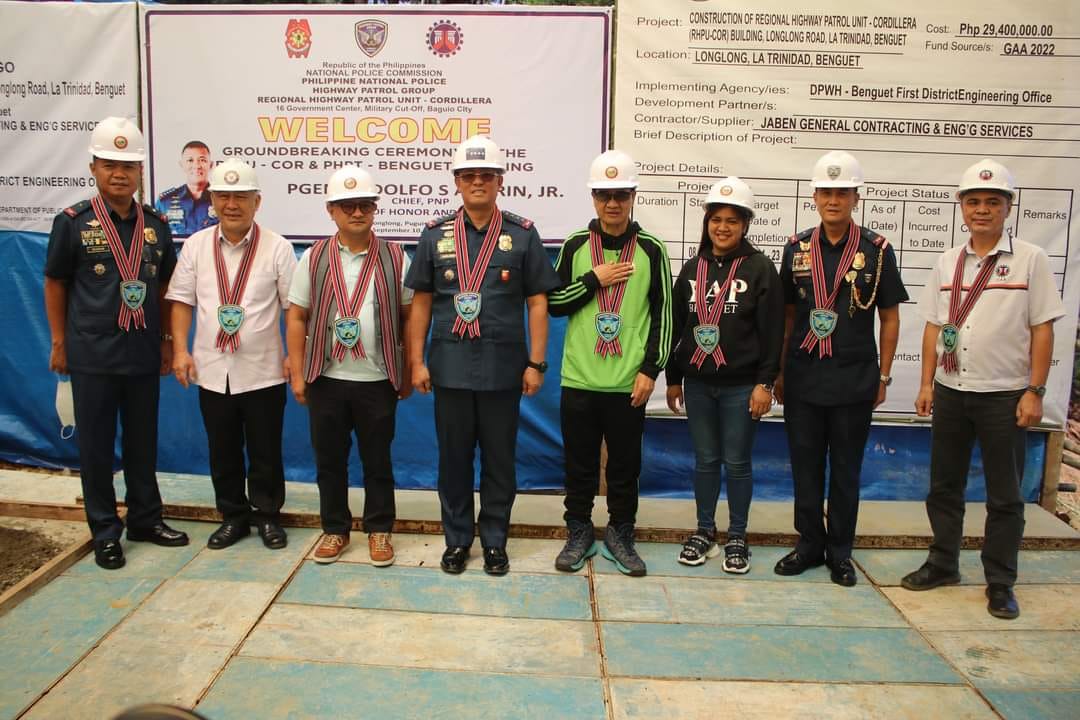 Ground-breaking ceremony for the soon-to-rise Regional Highway Patrol Unit of Cordillera (RHPU COR) and Benguet Provincial Highway Patrol Unit (PHPT) building held Saturday, September 10, in Longlong, La Trinidad, Benguet.
Governor Dr. Melchor Daguines Diclas and Cong. Eric Go Yap's representative graced the activity joining PNP Chief PGEN Rodolfo S Azurin who was the guest of honor and speaker, Regional Director PBGEN Mafelino Aspero Bazar, PBGEN Clifford B Gairanod, Engr. Isagani Cayme, BSU President Dr. Felipe S. Comila, Benguet town mayors, and other PROCOR officials.