GOV. DICLAS COMMENDS BENGUET COPS, POLICE UNITS FOR COMMUNITY RELATIONS ACHIEVEMENTS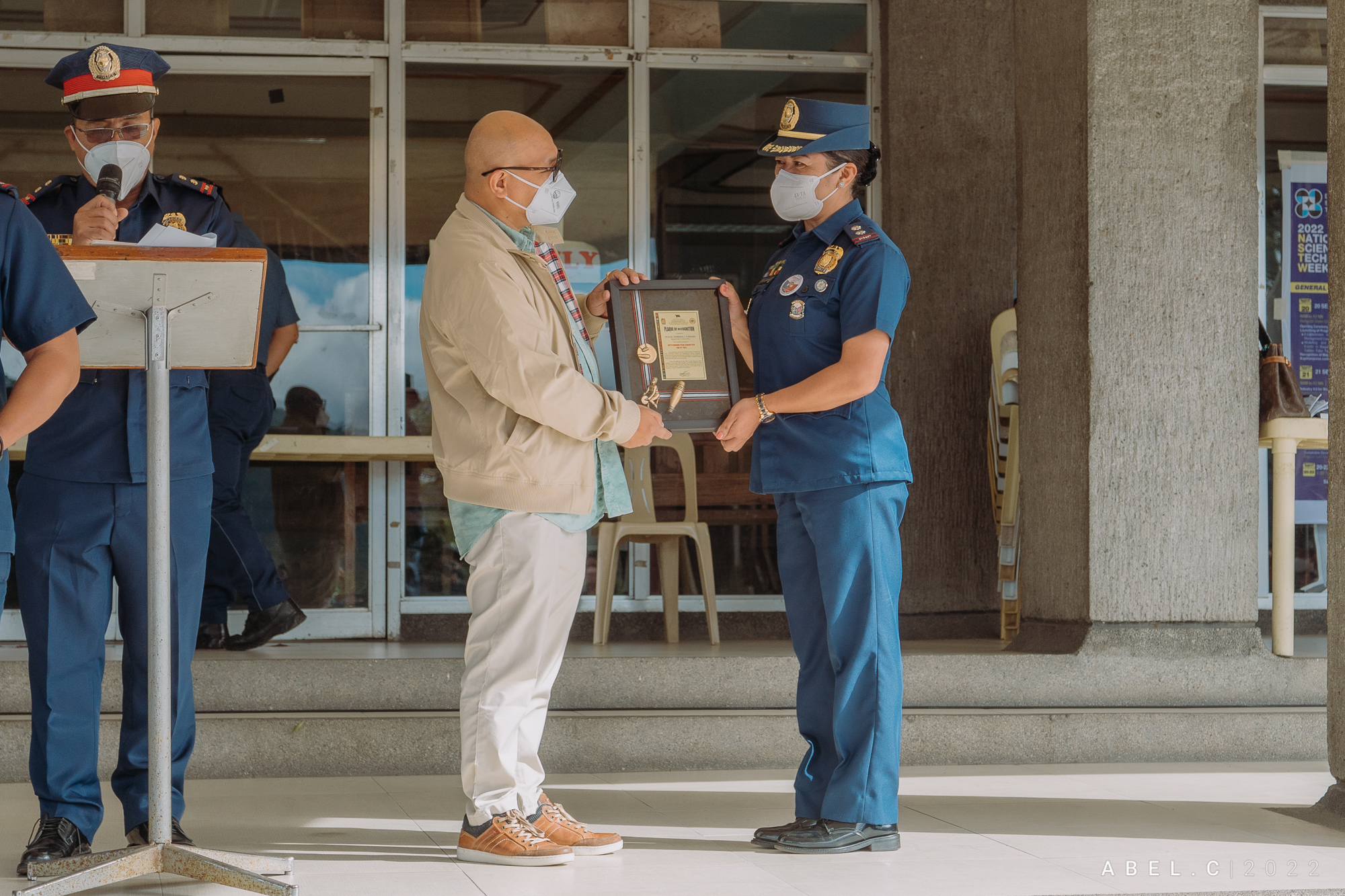 Previous Next
Governor Dr. Melchor Daguines Diclas recognized three police units and three police officers of the Benguet Police Provincial Office (BPPO) who demonstrated excellent performance that helped promote and strengthen police community relations in the Cordillera region.
The said police units and police officers were earlier awarded plaques of recognition by the Police Regional Office Cordillera during the 27th Police Community Relations (PCR) Month in July 2022, besting five other PPOs in the region.
During the PCR Month celebration, the Benguet Police Provincial Office (PPO) was awarded Outstanding Police Provincial Office in Police Community Relations for CY 2022, Benguet 2nd Provincial Mobile Force Company as Outstanding Provincial Mobile Force Company in Police Community Relations for CY 2022, and Buguias Municipal Police Station as Outstanding Municipal Police Station in Police Community Relations for CY 2022.
The awards are in recognition of their significant and noteworthy projects and activities "which immensely contributed to the peace and development initiatives of Police Regional Office Cordillera." They were received by PCol. Damian D Olsim, Officer in Charge, Benguet PPO; PltCol. Benson B Macli-Ing, Force Commander, 2nd PMFC; and PMaj. Jeremiah R Benito, Chief of Police, Buguias MPS.
Meanwhile, PltCol Dominga L Terrado, Chief, PCADU was adjudged Outstanding PCAD Senior PCO for CY 2022, PEMS Enrique J Camuyot as Outstanding Police Community Affairs and Development Senior PNCO for CY 2022, and NUP Lizafel P Andaya as Outstanding PCAD Non-Uniformed Personnel for CY 2022.
Benguet PPO said they were able to receive the awards "through the strong collaboration of Benguet PPO with the Provincial Advisory Group for Police Transformation and Development chaired by Governor Diclas.
Governor Diclas expressed appreciation to the PNP personnel for their continued invaluable contribution to the well-being of the communities through their active social activities including their "Pabahay Handog" program.
The Benguet PPO was able to build 16 houses costing P3,764,310.00 under their "Pabahay Program" benefiting 53 indigent households in the 13 towns of Benguet.