Baguio Benguet Medical Society (BBMS)

donated several medical supplies to the Benguet Provincial Government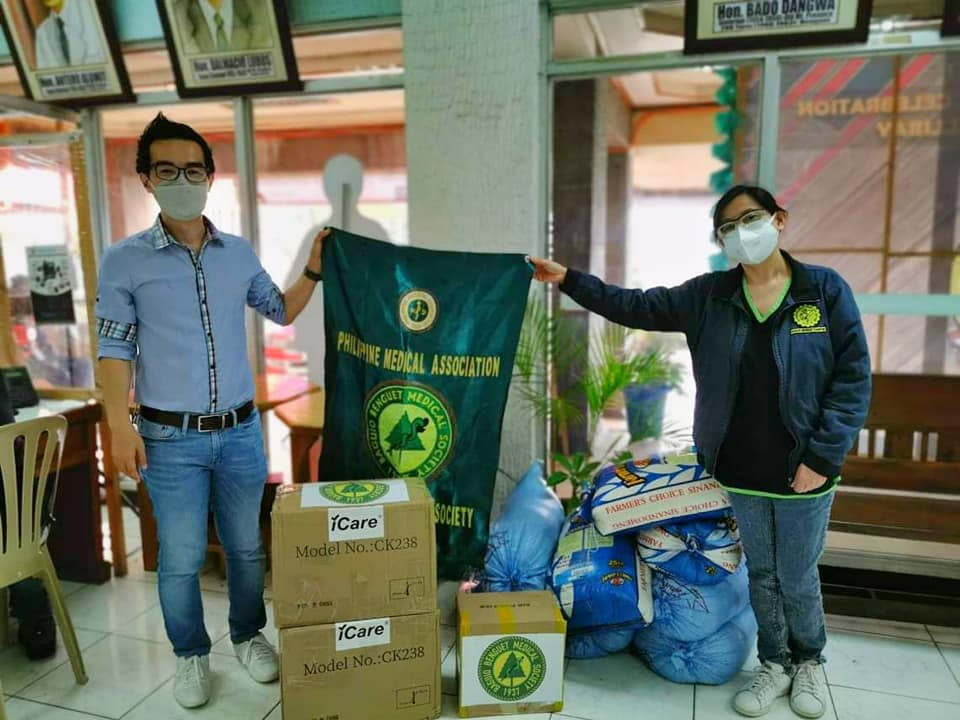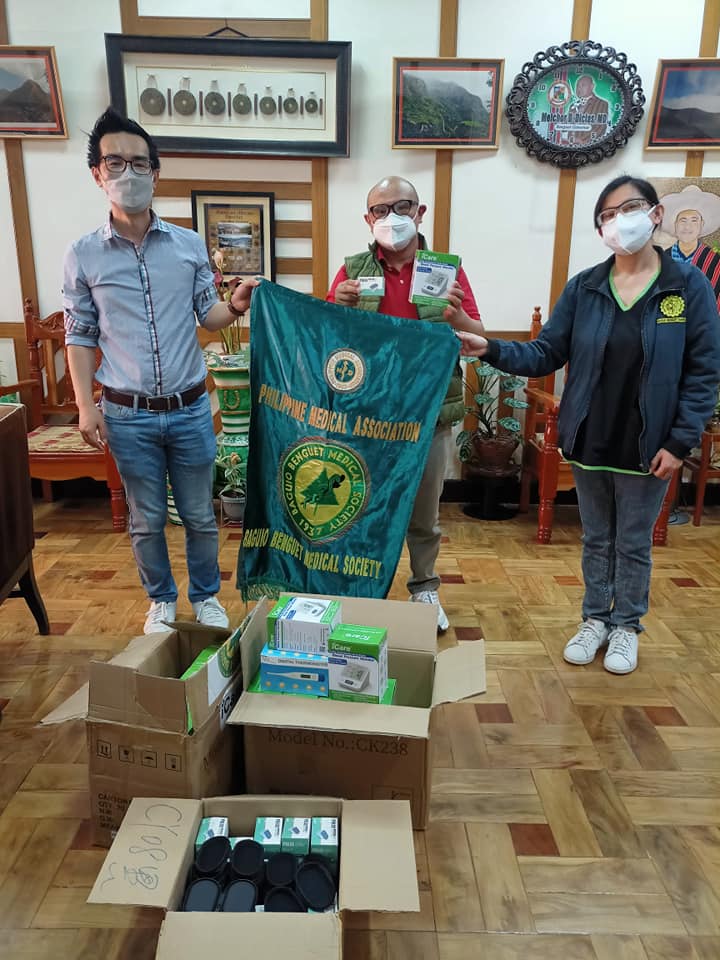 Governor Dr.
Melchor Daguines
Diclas
and Dr. Ryan Guinaran, Executive Assistant to the Governor for Health and BBMS representative for Benguet, receive several medical supplies from the Baguio Benguet Medical Society (BBMS) turned over by BBMS president Dr. Hosanna Mae Fernandez-Pajela.
The said items include 35 pieces of BP App, 30 pieces of pulse oximeter, and 30 pieces of digital thermometer to be used at vaccination sites, and 8 sacks of rice to be used at Provincial Temporary Treatment and Monitoring Facilities (TTMFs).
Governor Diclas thanked all the members of the BBMS for their donation as well as for their many contributions to the nation's efforts against the CoVID-19 pandemic.
#HEALTHIERBenguet
#UnitedBenguet