DICLAS Declares September 24 a Special Day for Teachers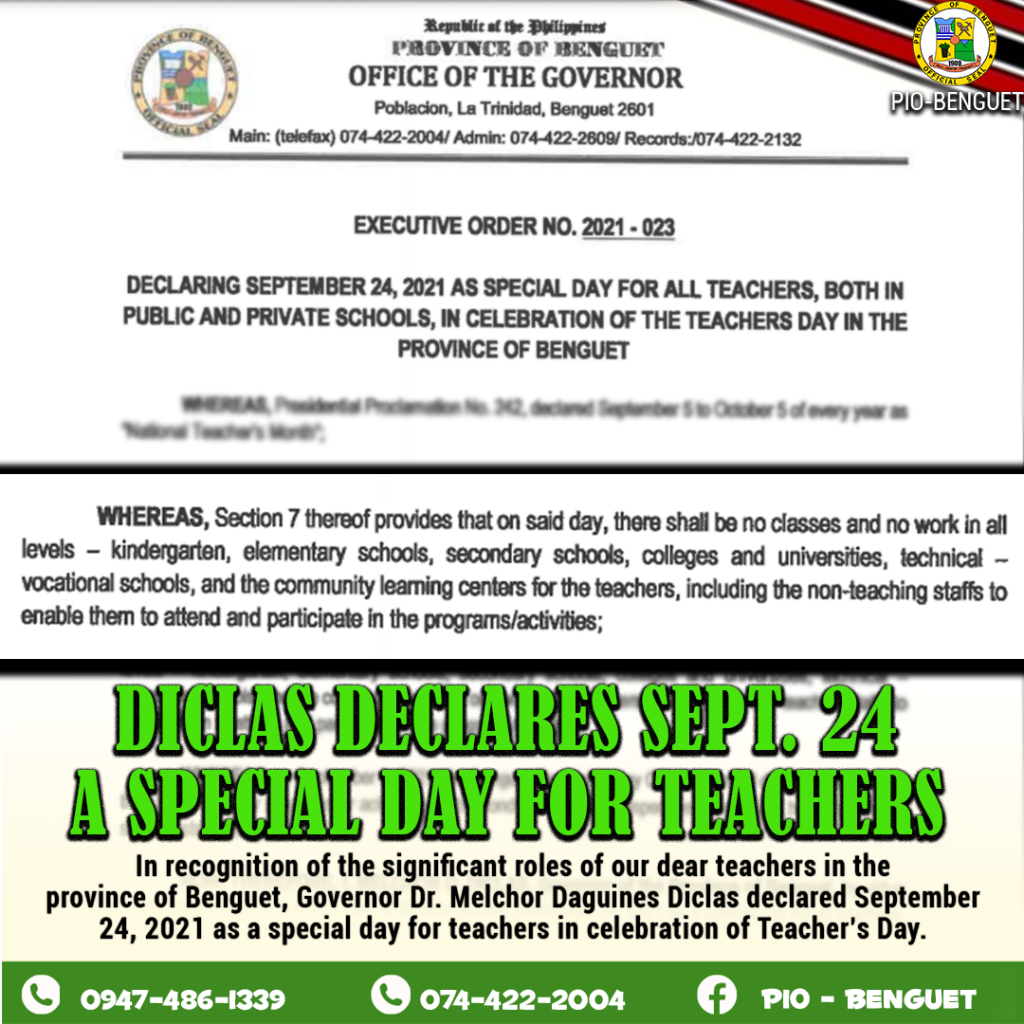 Gov.
Melchor Daguines
Diclas
thanks all the teachers who continue to advance education despite the challenges brought by the CoVID-19 pandemic.
With the present CoVID-19 situation in the province, teachers are encouraged to have a virtual program in celebration of Teacher's Day.