BENGUET RANKS 7TH AMONG TOP REVENUE GENERATORS NATIONWIDE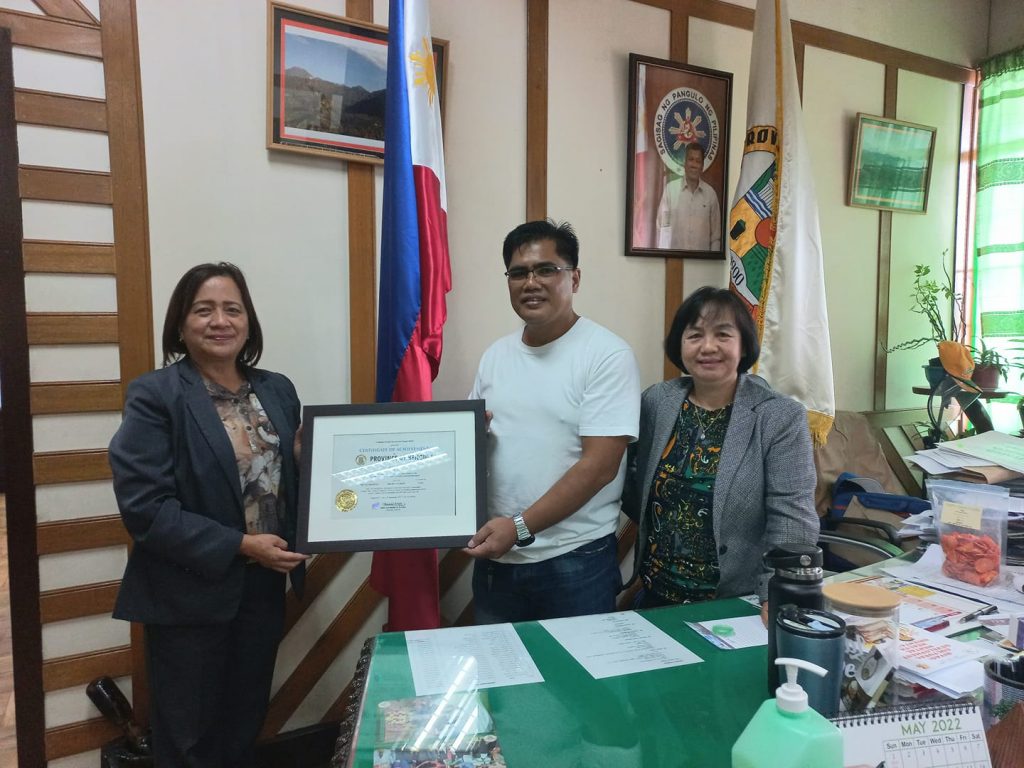 The Bureau of Local Government Finance (BLGF) has awarded for the first time the Province of Benguet led by Governor Dr. Melchor Daguines Diclas for landing seventh in the top 10 local government units (LGUs) in terms of year-on-year growth rate for the FY 2019-2020 nationwide.
Based on BLGF's data, the province noted a 12.00 percent increase with P407.15 million compared to the P363.50 million Local Sourced Revenue (LSR) in 2019.
Mary Lou Gamboa, LTOO IV at BLGF-CAR, said out of the provinces in the Cordillera region, only the Provincial Local Government of Benguet made it to the top 10. She also confirmed that this is the first time the Provincial Government of Benguet achieved an award for being a top LGU in terms of growth of locally sourced revenue such as real property and business taxes, fees and charges.
"Aside from the IRA (internal revenue allotment), malaki rin kasi ang kino-collect nila, like they can also depend on their collections," Gamboa added.
Gamboa also acknowledged the Benguet Provincial Treasury Office headed by Ms. Imelda Macanes for their collective effort in achieving this milestone.
Gamboa, representing BLGF-CAR headed by Regional Director Florizelda A. Enriquez, handed the certificate of achievement to the Provincial LGU of Benguet at the Provincial Governor's Office on May 5, 2022.
Governor Diclas expressed his gratitude to the Benguet constituents and to the Provincial Treasury Office as well as to all the offices concerned with the collection of fees and charges for their efforts in boosting the province's revenue generation. | SAP Jr.