BBM Donates Food Packs, Other Basic Necessities for Benguet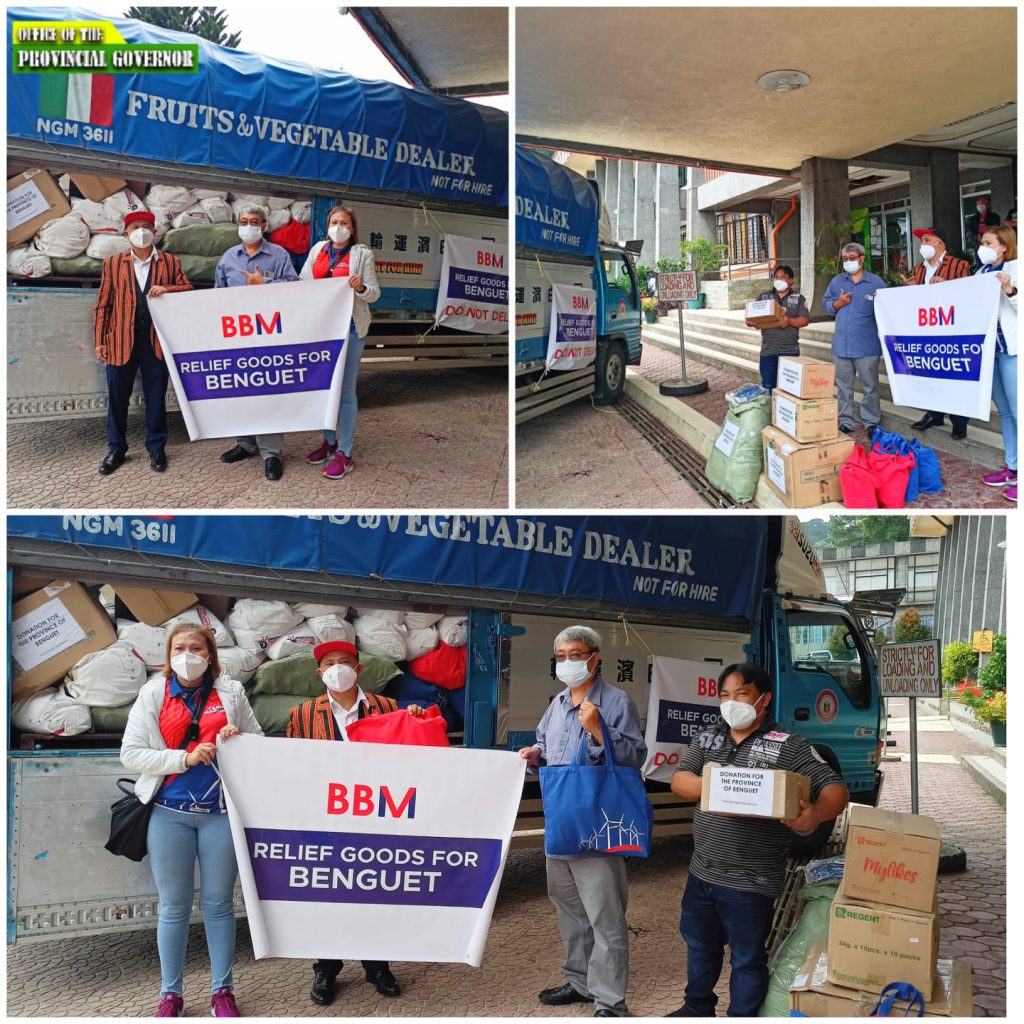 "May this humble donation contribute in your invaluable service to our people in the midst of this crisis," Former Senator and 2022 presidential candidate Ferdinand "Bongbong" Marcos Jr. told Governor Dr. Melchor Daguines Diclas in a letter.
A truck of food packs, thousands of surgical and KN95 facemasks, boxes of Vitamin C, and other basic needs were donated by Marcos to be distributed to the families affected by the onslaught of STS #MaringPH in the province of Benguet.
Governor Diclas thanked the former senator for showing his concern for the people of Benguet especially during these difficult times. He also said he hopes they will have more partnership programs and activities in the future for the betterment of the province.
#HEALTHIERBenguet#UnitedBenguet