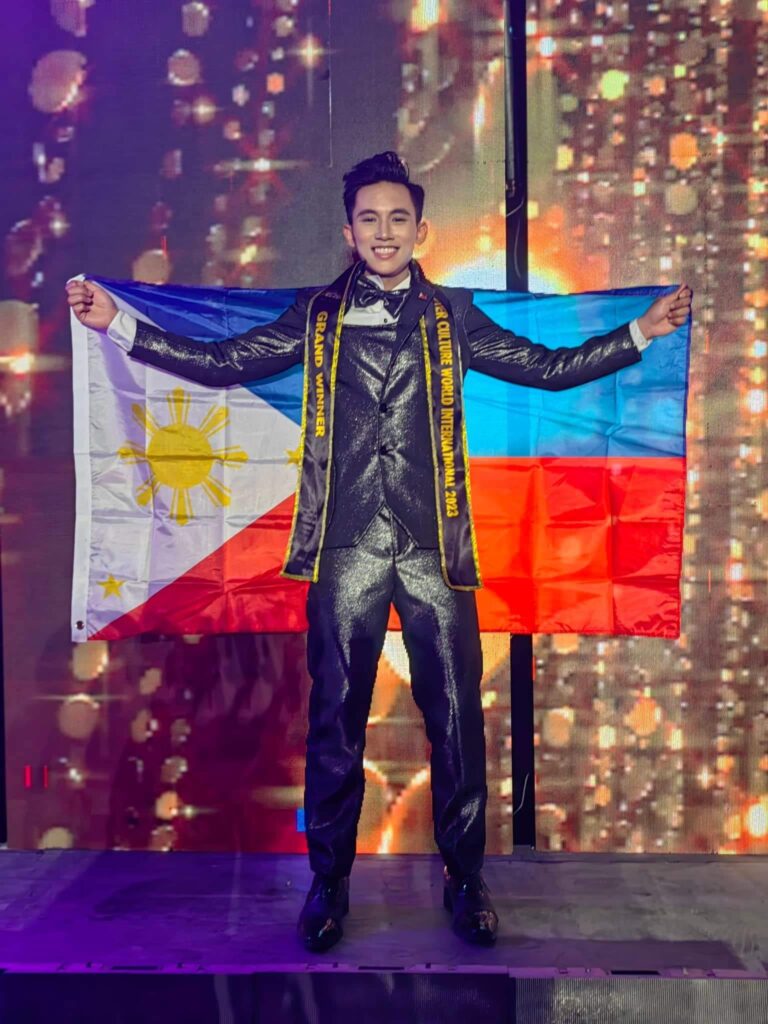 Kevin Claud Beray wins Mr. World Culture 2023 held tonight in Ho Chi Minh City, Vietnam.
Beray also won Best in National Costume and Best in Swimwear.
Governor Dr. Melchor Daguines Diclas extended his congratulations to Beray through his Executive Assistant Dr. Ryan Guinaran whom he sent to support the country's candidate in Vietnam. With Dr. Guinaran is Beray's handler Mr. Andrew Visaya.
Beray is Mr. Bokod 2019, Mr. Benguet Culture 2022, and Hari ng Pilipinas Lakan ng Kultura 2023.