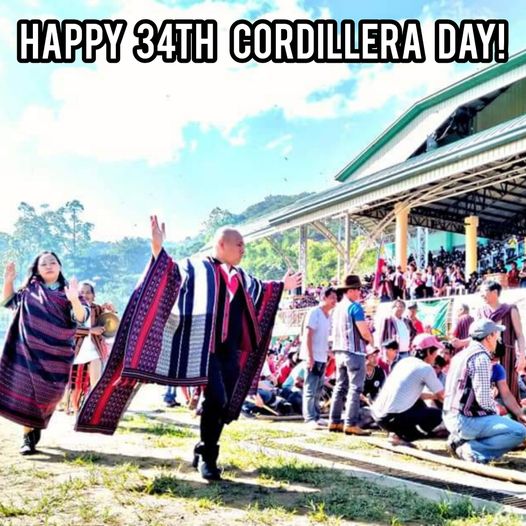 My warmest greetings to the people of the Cordillera Administrative Region (CAR) on the occasion of its 34th Founding Anniversary on July 15, 2021 with the theme, "Working together towards Cordillera autonomy through Green recovery.
With our collective aspirations toward regional autonomy, may we continue our strong culture of camaraderie in fulfilling our visions as proud and progressive Cordillerans especially with the challenges brought by the CoVID-19 pandemic.
It is my hope that we carry on all the values we have learned from our forebears especially in our pursuit for regional autonomy.
The province of Benguet has also been supportive of Green recovery through tree-planting activities, regular clean-up drives, beautification and environment-friendly projects. This shows how we value our beloved region and our cultural heritage which our forefathers have fought for and have taken good care of so we can have a peaceful and healthy land to live in.
Let us all work together for what is best for Cordillera. Happy Founding Anniversary, Cordillera!
MELCHOR D. DICLAS, MD
Benguet Governor