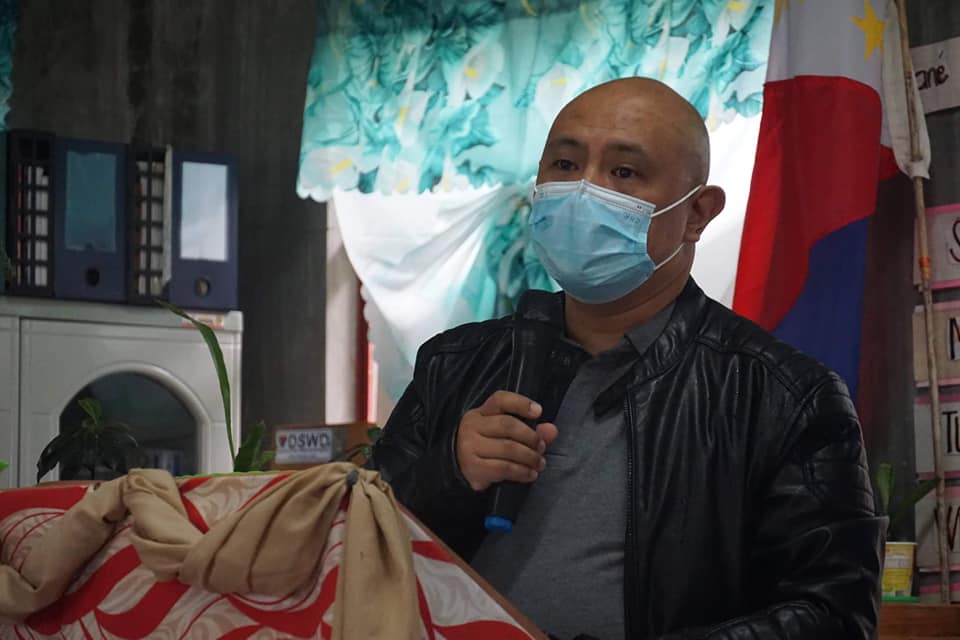 Benguet Governor Dr. Melchor Daguines Diclas reiterates the importance of ensuring the right nutrients for babies in their first 1000 days in building a brighter future for them during the simple Nutrition Month celebration of barangay Duacan in Kabayan, Benguet on July 29, 2021.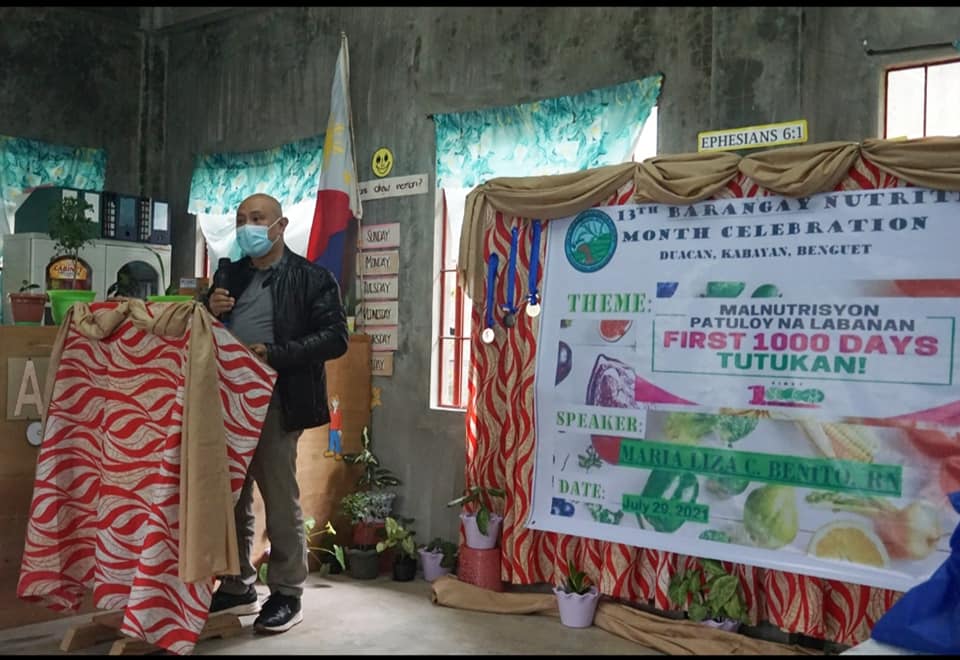 Governor Diclas also expressed his appreciation to all the barangay health workers for their continued effort in implementing programs and activities for the health of the people in the community.
Meanwhile, Governor Diclas also reminded the attendees of the said program to always adhere to the minimum public health standards to stay safe from CoVID-19, and to get vaccinated when vaccines are available.
Further, he also reminded the people to strictly implement the 4S strategy against dengue as dengue cases continue to rise in the province. He shared the importance of cleaning the surroundings, wearing long sleeves and long pants, using mosquito repellant, and to consult the doctor when dengue fever symptoms occur.